Building a Culture of Argumentation
The Argumentation Toolkit is a collection of resources designed to help teachers understand and teach scientific argumentation.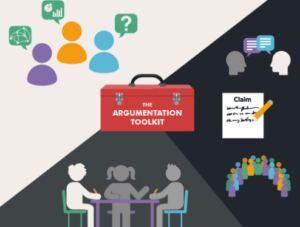 The Argumentation Toolkit website includes videos and other resources to support teachers in successfully integrating argumentation into science lessons. Scientific argumentation is a social process in which students build, question and critique claims using evidence about the natural world. This is a key practice both in the Next Generation Science Standards and the Common Core State Standards for English Language Arts and Literacy. The resources are developed around 4 elements of scientific argumentation that students need extra support around: 1) Evidence, 2) Reasoning, 3) Student Interaction, and 4) Competing Claims.
---
The video below gives an overview of the toolkit. The other resources on this page explain the argumentation elements and provide a more in depth rationale for the focus on argumentation. Additional resources are organized under the "Argument Elements" and "Other Resources" tabs.
Argumentation Toolkit Overview
---
Argumentation Overview
Scientific Argument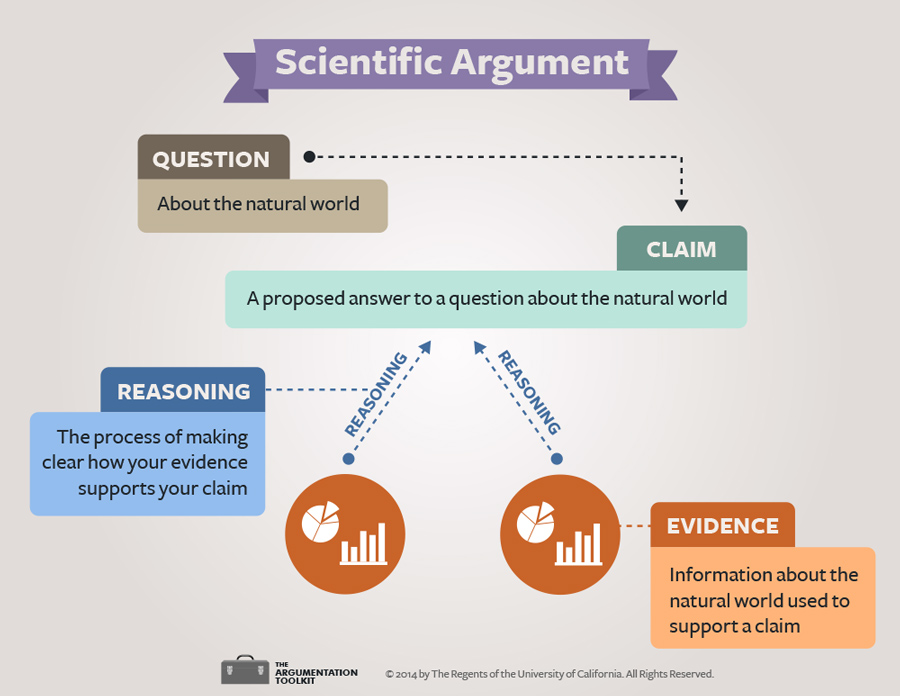 Argumentation Elements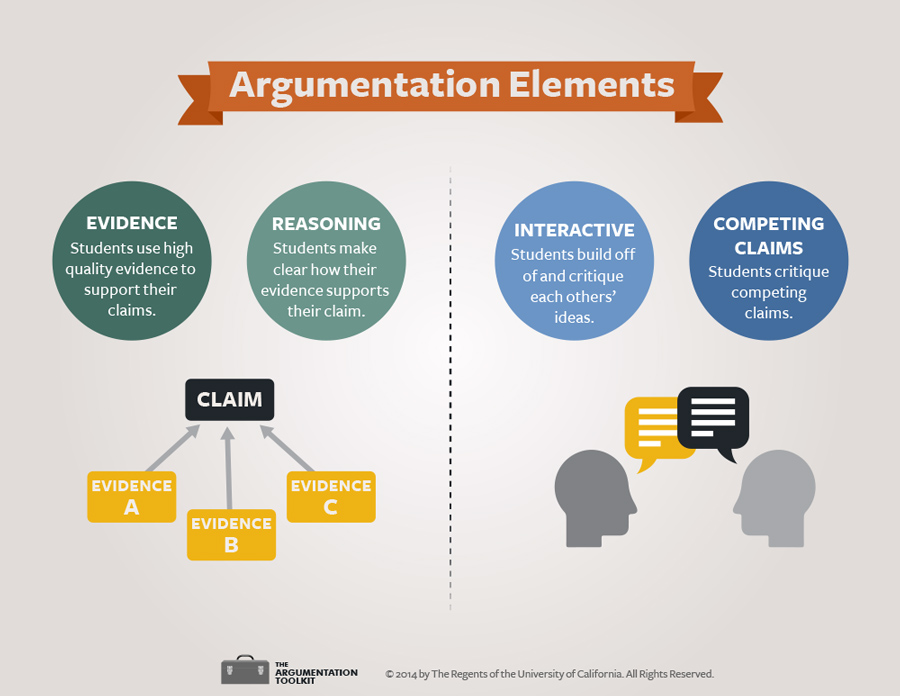 Argumentation Activities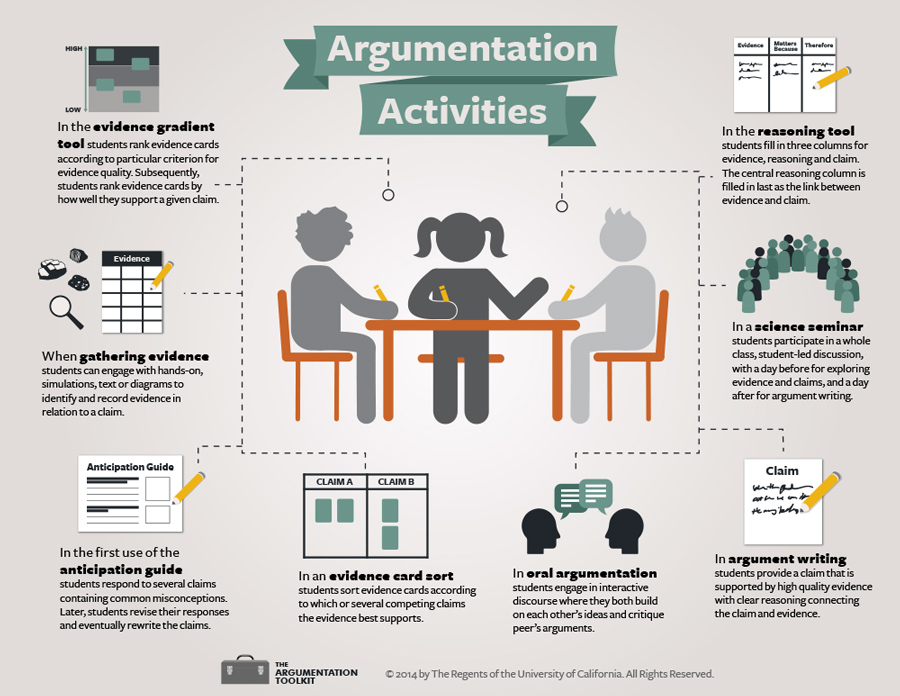 ---
Rationale: Argumentation as a Part of Science
---
Rationale: Argumentation for Deeper Learning
---
Rationale: Argumentation and the Standards
---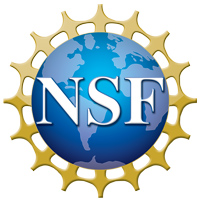 This project was supported by National Science Foundation Grant DRL-1119584. Any opinion, findings, and conclusions or recommendations expressed in this material are those of the author(s) and do not necessarily reflect the views of the National Science Foundation.